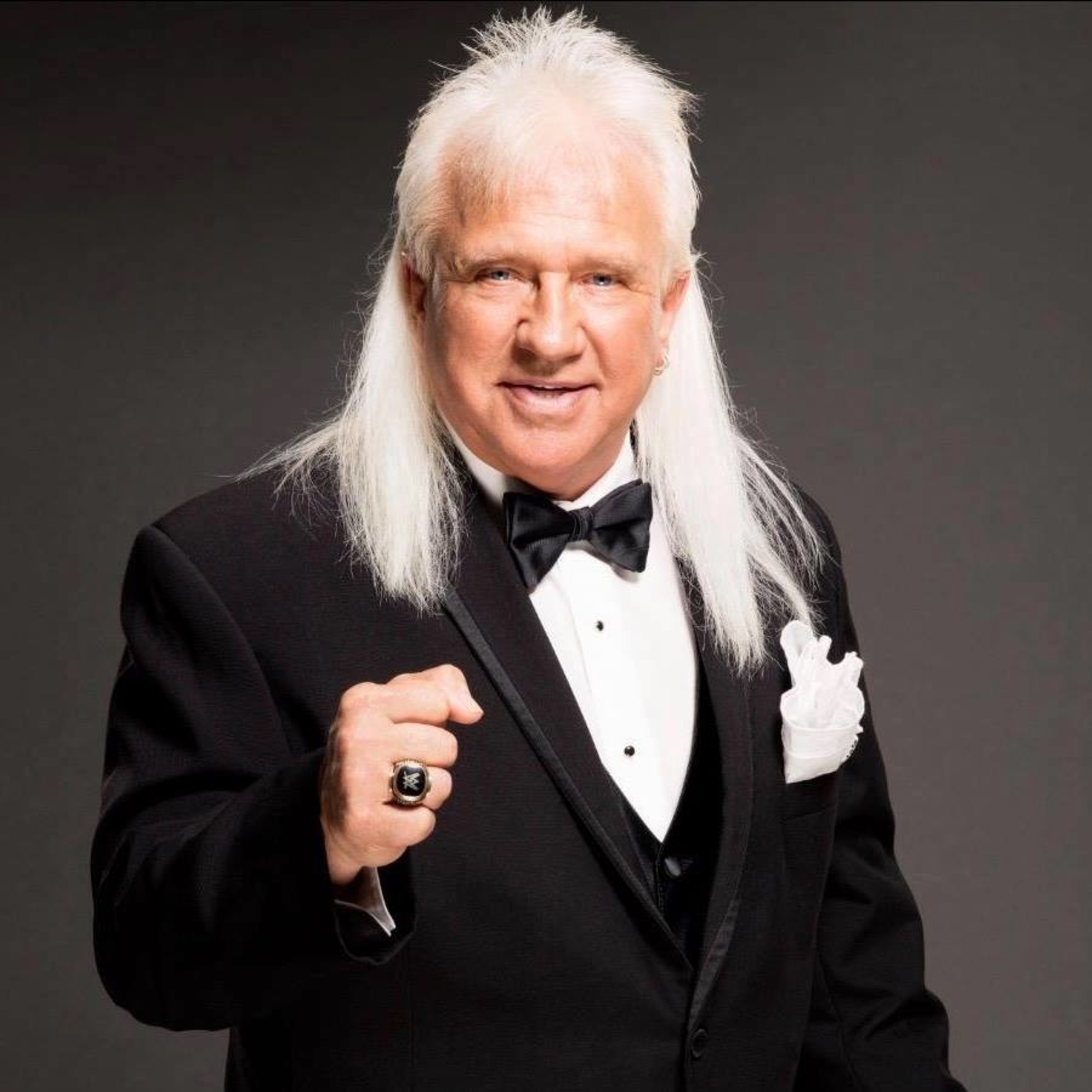 Ricky Morton goes in-depth with his memories of wrestling at WrestleMania 14 and during the Attitude Era. He recalls "Stone Cold" Steve Austin's feud with "The Heartbreak Kid" Shawn Michaels and the involvement of boxing legend Mike Tyson.
The fifth episode of the School of Morton podcast co-hosted by WWE Hall of Fame Inductee Ricky Morton of the Rock n' Roll Express is available for download right now!
Ricky Morton shares this backstage memory from WrestleMania 14:
"What I really recall is… I was walking down the hall in the back and I heard somebody say 'Hey Ricky Morton' and it was Mike Tyson". The WWE Hall of Famer offers his thoughts on an outsider such as Mike Tyson being brought in to participate in a WrestleMania. Ricky said, "I know where everything is going… it is to better our business. To look to him to come to be in the main event and having Shawn Michaels against Steve Austin with Mike Tyson (as referee)… it was great."
Matches that night at WrestleMania 14 featured the first time the Undertaker faced Kane with Paul Bearer being a part of the evening. Ricky also details memories of wrestling Paul Bearer who was then known as Percy Pringle.
He talks about him booking in Memphis Wrestling with "Dirty" Dutch Mantell and the man that went on to be the Undertaker. Then he goes on to talk about the Undertaker's WrestleMania streak ending.
Ricky talks about the first time he ever saw a dumpster being a part of a finish, which was during the match with Mick Foley, Terry Funk (as Chainsaw Charlie) vs. the New Age Outlaws.
Ricky speaks on their time in WWE in 1998 while feuding with multiple tag teams including Hawk and Animal, The Legion of Doom, the Road Warriors.
He also shares his memory of wrestling a bear and reveals his family kept one caged in their yard. Plus an incredible story about Don and Jackie Fargo and their on the road antics.
Download and subscribe now on iTunes at: https://itunes.apple.com/us/podcast/school-morton-podcast-ricky-morton-scotty-campbell/id1293270353 at www.rickymorton.podbean.com, Apple Podcasts, TuneIn, Google Play Music, or Stitcher.
Live wrestling is at the School of Morton at 2085 Chuckey Highway in Chuckey, TN Sunday, November 5, 2017 and Sunday, November 12, 2017 at 5:00pm ET. Admission is $5.00.
See the Rock n' Roll Express Saturday, November 4th in Nahunta, Georgia for Big Time Wrestling at Nahunta Elementary School with a meet and greet at 6:00pm and bell time 7:30pm and Saturday, November 11th at CKCW at 1900 Carlton Road in Parma, Ohio. Bell time: 7:05pm
Saturday, November 11th SOM Live Rock and Roll Wrestling
3:30pm at Lost And Found Records 3710 North Broadway
in Knoxville, TN.
Next week's guest will be the Universal Heartthrob Austin Idol. Send your questions via Twitter to @RealRickyMorton and @ScottyIsOn.
The School of Morton Podcast is co-hosted by WWE Hall of Famer Ricky Morton of the Rock N' Roll Express and Scotty Campbell, a news/talk show host. The podcast is available for download with new episodes released on Thursdays at: rickymorton.podbean.com and at iTunes, Apple Podcasts, Stitcher, Google Play Music, TuneIn, as well as other platforms.
Follow WWE Hall of Famer Ricky Morton at:
facebook.com/schoolofmorton
facebook.com/thebabyfacerickymorton
twitter.com/realrickymorton
Follow Co-Host Scotty Campbell at:
facebook.com/scottyontheradio
twitter.com/scottyison