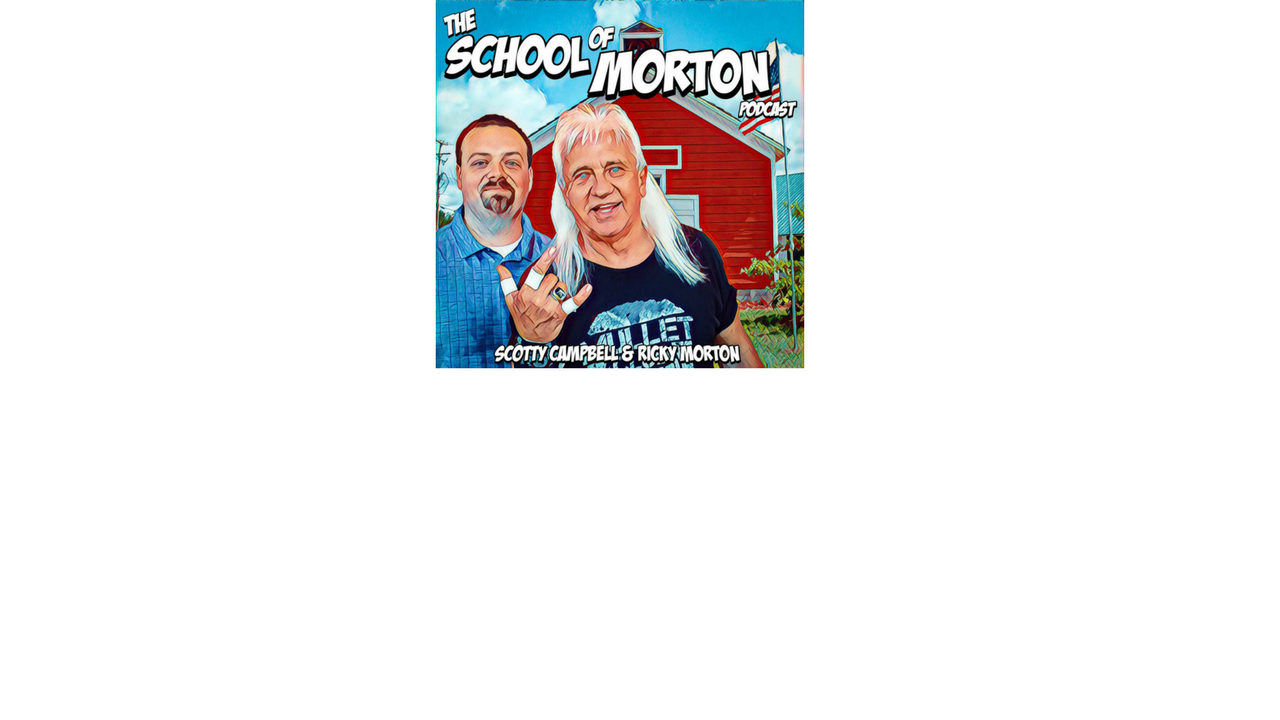 Ricky Morton shares memories of travelling with King Kong Bundy, his food intake, and answers listener questions on a variety of topics.
Ricky announces the new School of Morton weekly TV show on Tri-Cities CW at 12:30p every Saturday.
Episode 49 of the School of Morton podcast co-hosted by WWE Hall of Fame Inductee Ricky Morton of the Rock n' Roll Express is available for download right now.
Download and subscribe now on iTunes at: https://itunes.apple.com/us/podcast/school-morton-podcast-ricky-morton-scotty-campbell/id1293270353
Subscribe at: www.rickymortononline.com, Apple Podcasts, TuneIn, Google Play Music, Podbean, or Stitcher.
See details about upcoming School of Morton Live Shows on facebook.com/schoolofmorton
Send your questions for WWE Hall of Famer Ricky Morton via Twitter to @RealRickyMorton and @ScottyIsOn.
The School of Morton Podcast is co-hosted by WWE Hall of Famer Ricky Morton of the Rock N' Roll Express and Scotty Campbell, a news/talk show host. The podcast is available for download at: rickymortononline.com and at iTunes, Apple Podcasts, Stitcher, Google Play Music, TuneIn, as well as other platforms.
Follow WWE Hall of Famer Ricky Morton at:
facebook.com/schoolofmorton
facebook.com/thebabyfacerickymorton
Follow Co-Host Scotty Campbell at:
facebook.com/scottyontheradio